Make an Impact.
Add Shutterstock Images to Your PowerPoint Presentation.
PowerPoint and Shutterstock make creating effective presentations easy.
Available for Mac and PC
Introducing the Shutterstock Add-In for PowerPoint
Take your presentation to the next level with the Shutterstock add-in.
Get instant access to millions of professional images—all without leaving PowerPoint.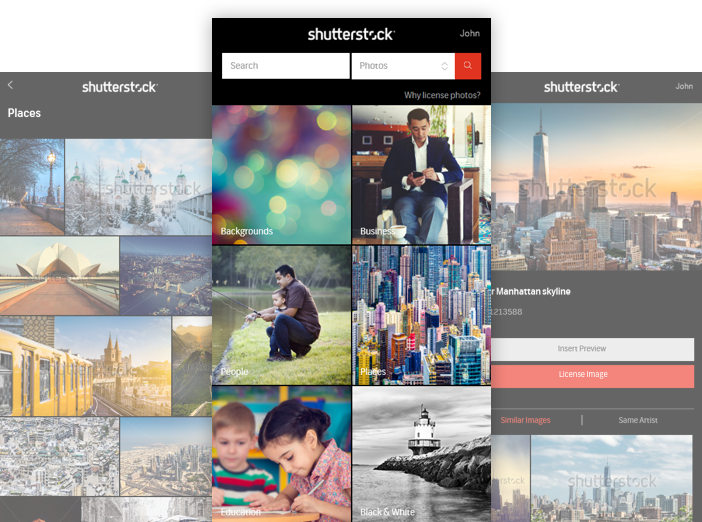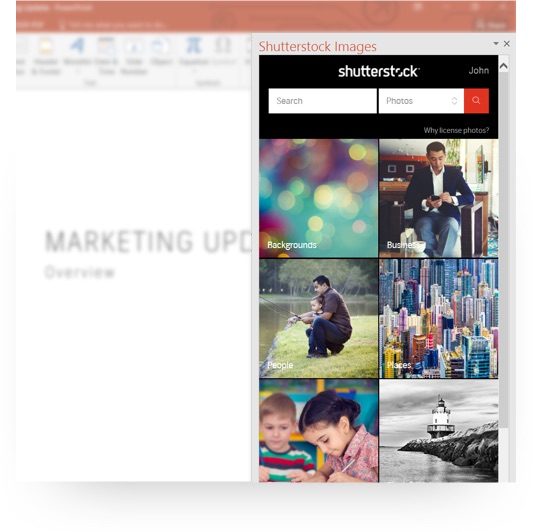 Create Perfect Presentations
Find your image fast. Browse hand-picked photos and illustrations in the most popular categories, such as education and business.
Make your slides stand out with:
Awe-inspiring scenes of nature
People and places
Bold backgrounds and abstract patterns
Or search the collection with keywords. With millions of images to choose from, you can personalize your presentation.
Pick, Preview,
and Purchase Images
Choose your image then preview it in the presentation.
Good but not right?
Find similar suggestions or see more images from the same artist.
Love how it looks?
Just log in to your Shutterstock account, license the image and choose the size—small, medium, or large. That's it!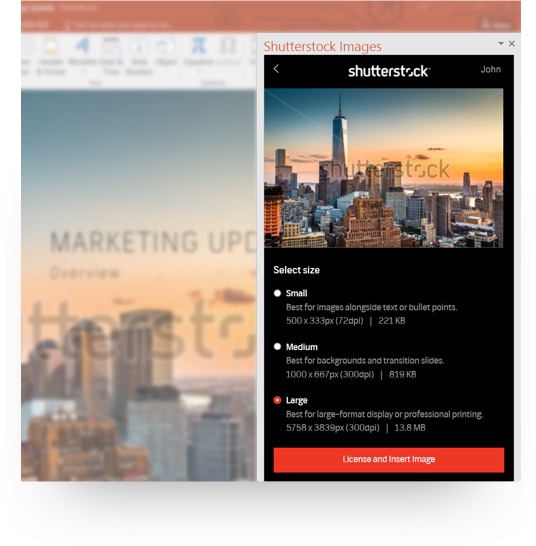 25,000 Free Images
Get started with a free image.
Shutterstock is giving away a free stock image to the first 25,000 people who install the add-in. Choose from millions of high-quality photos and illustrations and give your presentation impact.
For complete promotional terms and conditions, click here.