We continually strive to improve your experience with Shutterstock and are happy to announce the following news and enhancements:
Shutterstock's Library Reaches 6 Million Images
Footage Subscriptions Extend from 30 Days to Full Year Without Raising Prices
New Enhanced License 2 Downloads Plan

Shutterstock's Library Reaches 6 Million Images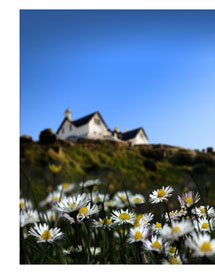 On Friday, February 20th, Shutterstock reached another milestone as it added the 6 millionth image to its rapidly growing library of premium royalty-free stock images. In less than four months, Shutterstock added over one million photos, vectors, and illustrations, reinforcing its status as the fastest growing site for high quality, royalty-free images.
"We continue to experience tremendous growth in both the size of our library and in the volume of images that our subscribers download," said Jon Oringer, founder and CEO of Shutterstock. "Thanks to more than 144,000 submitters who contribute to our library, our customers can depend on us for a steady source of fresh, high quality content."
While Shutterstock continues to accept an average of 70,000 images per week, the company remains committed to accepting only the highest quality stock photos, illustrations, and vectors from its global base of talented submitters, ensuring that subscribers can find the perfect images for their creative needs.
Footage Subscriptions Extend from 30 Days to Full Year Without Raising Prices
Shutterstock recently enhanced the footage subscription plans:
• The term of all footage subscriptions has been extended from one month to one year.
You no longer need to worry about using all of your allotted footage downloads within 30 days. Now you can save on footage with a subscription and download clips anytime for up to a year.
• You can choose a Low Resolution subscription plan in addition to SD and HD plans.
An affordable new option, Low Resolution subscriptions are ideal for projects such as multimedia press releases, marketing presentations, streaming video, websites, and blogs.
• You can have more than one subscription active at a time in one account.
You can now have any combination of active subscriptions, including HD, SD or Low Res plans. You can purchase additional subscriptions at any time and manage all your allotted downloads within the same account.
• You can set your footage subscription to automatically renew.
With Auto Renewal, you do not need to worry about ever running out of download allotments. When your subscription expires, or when you use all your allotted downloads, we will automatically renew your subscription plan if you are enrolled. Auto Renewal also protects against future price increases for fifteen months from your initial purchase date.
To enroll an existing subscription in Auto Renewal, simply visit your Account page and click the link next to the Auto Renewal option under your footage subscription plan. You can cancel at any time by emailing support, or logging in and turning off Auto Renewal from yourAccount page.