LinkedIn is a valuable tool for building relationships, but it can be intimidating to start. Try these simple strategies for connecting with other businesses on LinkedIn.
There are two types of people on LinkedIn: those who never even finished setting up their profile, and those who use it constantly to network and build their brand. Unfortunately, LinkedIn seems to be overlooked and underutilized by many people. But the people who are using it, love it.
One thing's for sure, LinkedIn is not just for job seekers anymore. It is a powerful B2B tool that all businesses can use to boost brand awareness, while gaining new customers.
According to Statista, two business professionals join LinkedIn every second, and they've had consistently high growth rates for over a decade. That's saying a lot compared to Twitter's slow increases and Facebook's recent stagnation.
---
LinkedIn is the B2B Marketing King
In terms of B2B social media marketing, LinkedIn is the place to be. In fact, 80% of B2B leads that came from social media were from LinkedIn. If you are a brand, you need to be there!
It's a place to network, engage with other professionals, and promote your business. People on LinkedIn are there to learn how to make their businesses succeed and want to interact with other people in a networking capacity.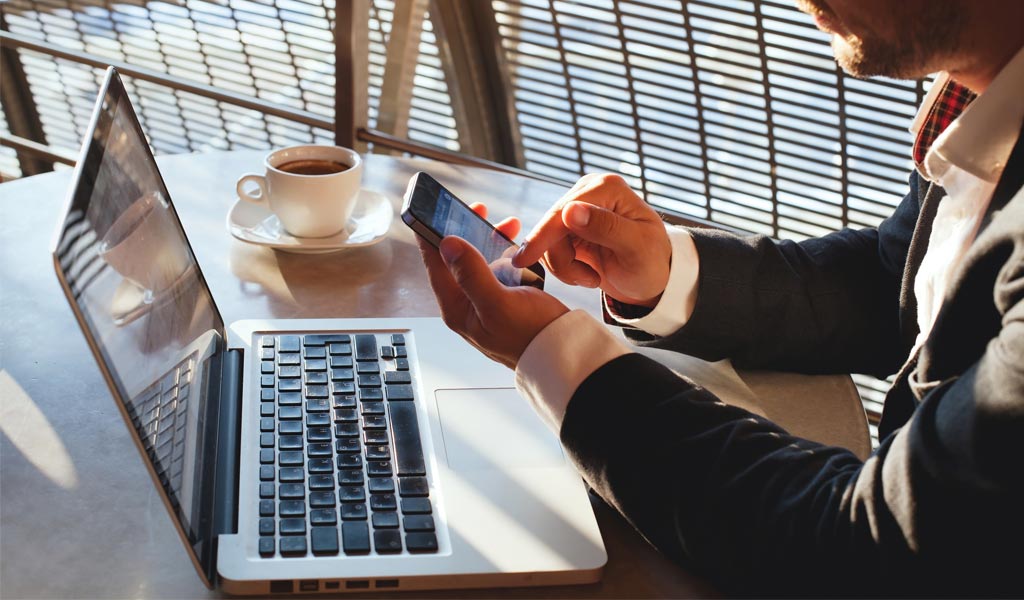 Image via Song_about_summer.
While promoting your business on Facebook should be something fun or entertaining (because people go on Facebook to be entertained), promoting your company on LinkedIn is more straightforward, since that's what LinkedIn is all about.
That's not to say you can just go on there and blast your company all over the place. No one wants to see that on any platform. It's best to have a strategy in place, and that's what we'll outline for you here.
The Foundational LinkedIn Strategy: As with anything in marketing, having a strategy on LinkedIn ensures success. The following seven tips will help you build a stellar LinkedIn strategy that will make you stand out. Let's dig in…
---
Build Out Your Company Page
To quote LinkedIn, companies that complete their Company Page get 30% more weekly views than those who do the bare minimum. So, build that baby out to the fullest! At least make sure you include the following:
A professional logo
A custom cover image
A headline that makes a good first impression
Your contact info (at least your website)
A description that includes your company's mission, purpose, expertise, areas of focus, and relevant keywords
A custom Call-to-Action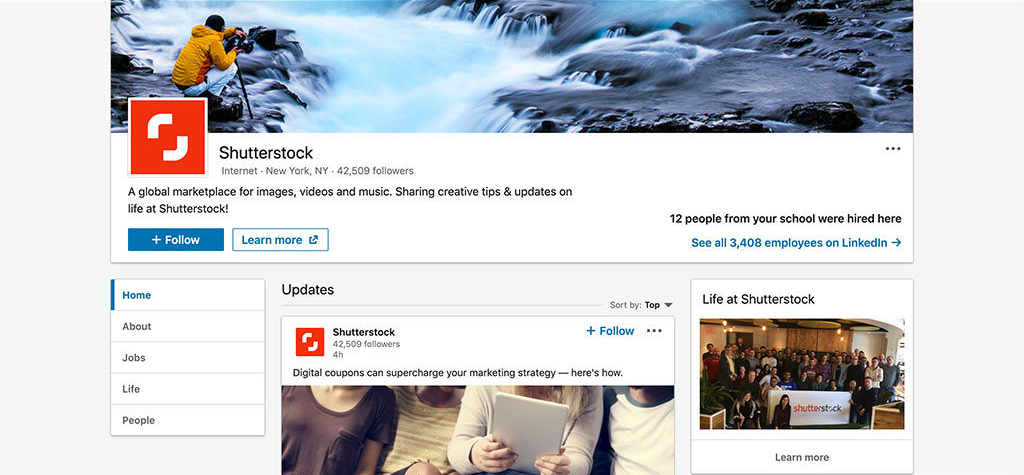 Image via Shutterstock LinkedIn.
Use the LinkedIn Pages Playbook to learn everything there is to know about your LinkedIn Company Page. And don't stop there — create a Showcase Page where you can feature specific product lines, services, or initiatives.
---
Post Like a Pro
LinkedIn says that when companies post weekly, they get double the engagement. And those who post daily really build a connection with their audience.
It's not that hard to do when you look at the wide assortment of posts you can (and should) put out there:
Questions to get a conversation started
Company news
Videos (your own and curated)
Blogs (your own and curated)
Case studies
Webinars you are holding
Infographics
Industry news
Here are some additional posting tips to round out your strategy:
Team Involvement. Encourage employees to share stories about your company and to interact with the content you post. Employees get higher engagement because they have a face, not a logo.
Use Images. Out of the mouths of LinkedIn, posts with images get double the amount of comments as ones without photos.
Tag People. When we tag people, it improves engagement because that person's connections see it. But you can't just go around tagging everyone. It has to make sense and seem flattering, not annoying.
Use Hashtags. Users can follow certain hashtags so they can be provided content that relates to that hashtag, therefore it's another way to bring more visibility to your posts.
Here are some additional top-notch posts to emulate: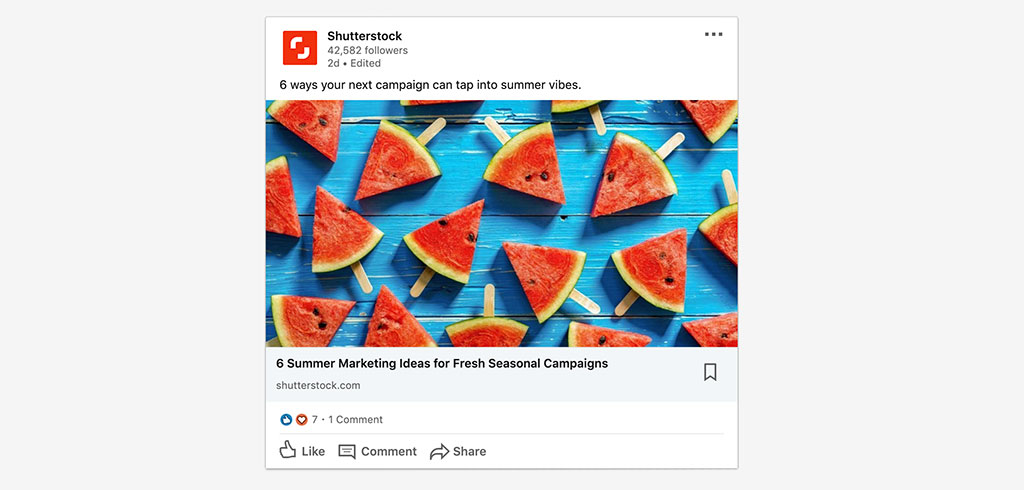 Images via Shutterstock LinkedIn.
---
Focus on Building Relationships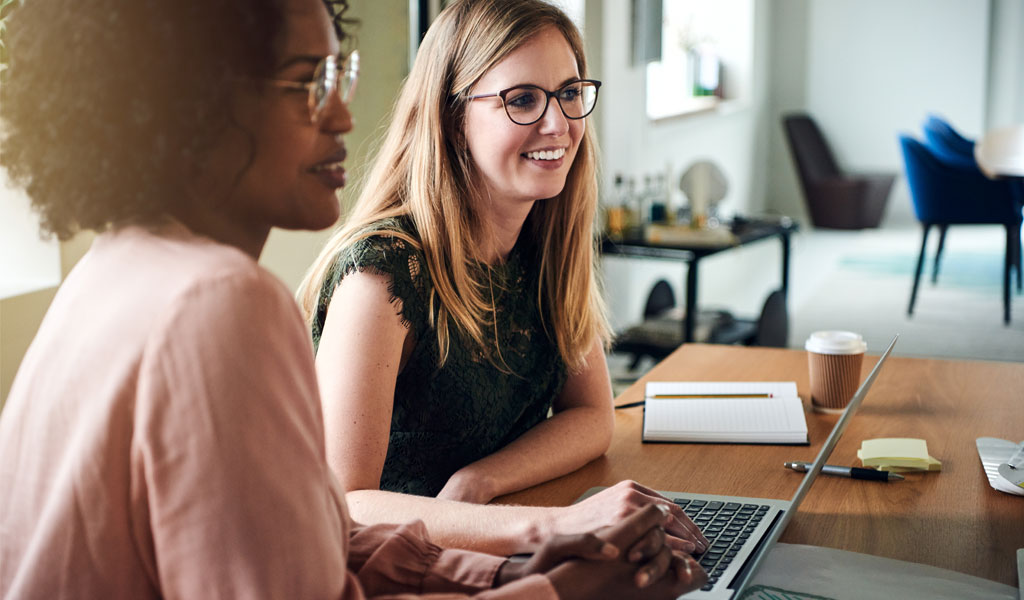 Image via Flamingo Images.
LinkedIn is a powerful networking platform, and it works best for the people who set out to build relationships, instead of just promoting their businesses. Here are some great ways to do that:
Engage with Other People's Content: Comment, Like, and Message people. This is where the money is. When you show you care about what others are doing, they will refer business to you, and you can form partnerships.
Share Knowledge: If you have something to share, put it out there. Just be sure to do it in a helpful, non-condescending way.
Offer Personalized Value to Others: Get to know people and offer resources, referrals, and opportunities based on what you know about them.
Discover New Leads Through Saved Search: Create a search alert for people with a certain title. Then, LinkedIn will email you people with that search criteria.
Engage in Groups: LinkedIn Groups are a great place to demonstrate thought leadership, gain a credible reputation, and meet like-minded people. This is not the place to self-promote. Instead, post questions that get people interacting and then engage in the discussion, as well. Share relevant, helpful articles — ask for opinions — Like or comment on other people's posts — and consider creating your own group.
Here's What Not to Do: Don't send automatic messages. They are spammy. We all get them, and no one likes them. We know they aren't authentic because they seem cookie-cutter and we know they are being offered to everyone. Instead, send personalized messages that are clear you are speaking directly to that person.
Branch Out and Explore LinkedIn's Other Features: Once you've developed a cohesive company page, you have been consistently posting awesome content, and you've been building relationships on LinkedIn, it's time to take a look at some of their other features…
---
Publish Articles on LinkedIn
LinkedIn has an incredible publishing system, and anyone who is anyone is making sure they post articles on LinkedIn. They are known as a resource for quality business content. In fact, 91% of executives rate LinkedIn as their first choice for content.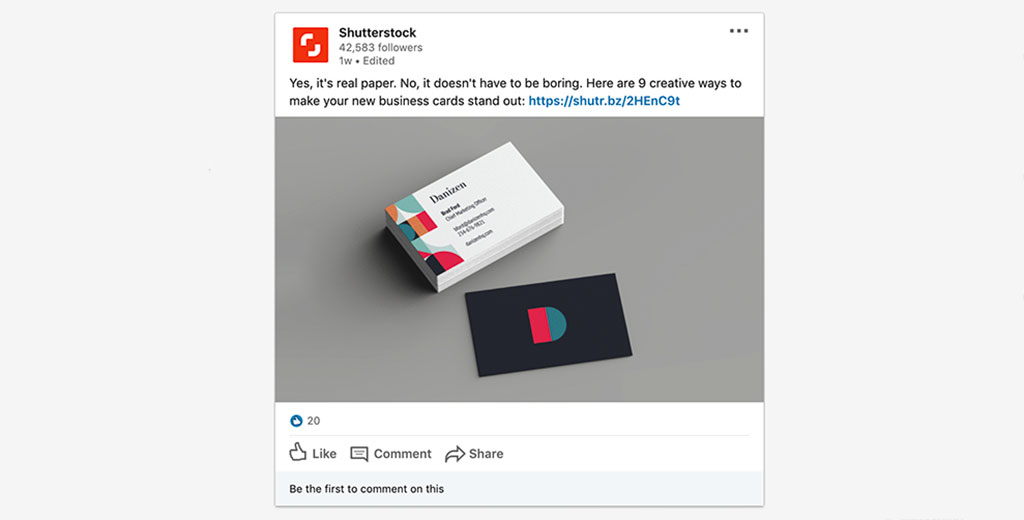 Image via Shutterstock LinkedIn.
Hootsuite says, "Brands who publish research, news items, and fresh ideas on LinkedIn will find not only a receptive audience, but a supportive algorithm."
Create articles that are helpful, insightful, and unique, and you're golden! Consider taking an angle that others haven't. Thought leadership content is where it's at on LinkedIn.
---
Use Native Video
Because LinkedIn wants to keep people on their network instead of clicking on external links and videos, LinkedIn's algorithm ensures that native video gains marketers some incredible exposure.
Native video is simply a video that is uploaded right onto LinkedIn, instead of just sharing a link from YouTube or another website.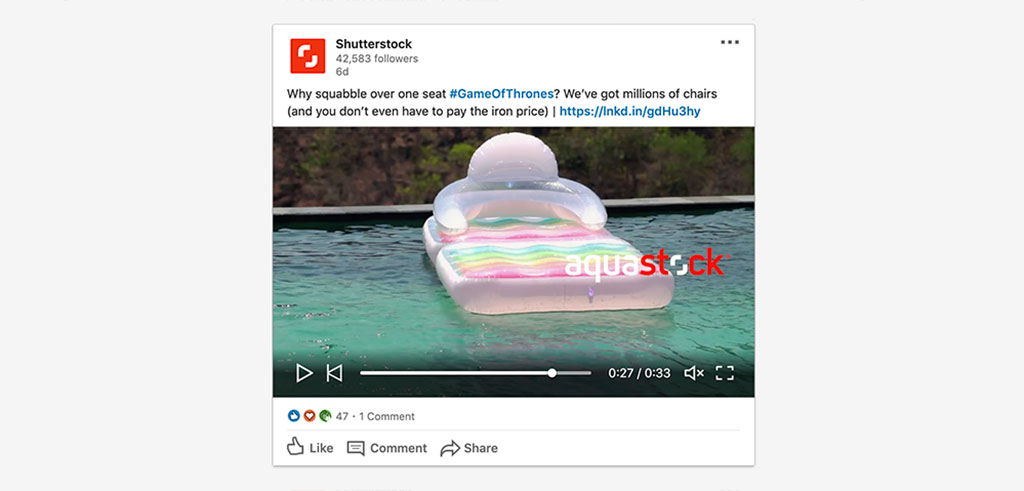 Image via Shutterstock LinkedIn.
The best native videos on LinkedIn are short (1 minute), get right to the point, and contain captions so people can start watching the video, without having to click on it. You can even add a CTA button to collect leads.
---
Let's Sum it Up
If you aren't utilizing LinkedIn for your business, you are leaving money on the table. There is an amazing amount of exposure, revenue, and relationships just waiting for you there. However, when you're just starting out, don't overwhelm yourself with every strategy in this article. Instead, start at the top and slowly add other strategies as you gain experience with the initial ones. Before you know it, you'll be networking like a pro on and reaping all the benefits!
---
Cover image via mirtmirt.
Looking for more tips on connecting with other businesses? Check out these articles: